Paradigm Parachute & Defense and Arco Marine are in the running for this year's award
GrowFL is pleased to announce that 82 second-stage growth companies are now in the running to become the next class of GrowFL Florida Companies to Watch Honorees. Now in its 11th year, the finalists will work to complete a second-round application and go through a final round of judging in the coming weeks. The finalists were selected from more than 600 nominations from throughout Florida, and represent a diverse group of growing companies representing a variety of industries.
Companies to Watch was developed by the Edward Lowe Foundation as a unique way to recognize and honor second-stage companies that demonstrate high performance in the marketplace with innovative strategies and processes. In addition to evaluating past growth and projected success, applicant companies are judged according to their special strengths and impact in their markets, communities, and within the state – thus deeming them worth watching.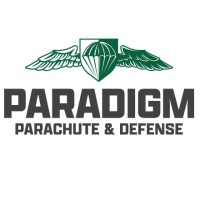 Paradigm Parachute & Defense
Paradigm Parachute and Defense Inc. is a disabled veteran owned small business that provides high quality, precision manufactured, military style parachute systems and associated defense products to global commercial, government, and humanitarian customers. We are strategically based in Pensacola, FL, and well positioned with experience and world class partners enabling the production of a wide array of products. https://paradigmparachute.com/
Arco Marine
Proven dependability makes ARCO the trusted source for OEM quality or better alternators, inboard starters, outboard starters, and tilt/trim motors. Nearly 60 years ago, ARCO set the gold standard for marine engine parts. We test and retest every unit manufactured beyond normal operating conditions. That's how we know we deliver the highest quality, most reliable parts available.
ARCO began with a superior commitment to dependable starting and charging products. We then developed the best technical support available in the industry. ARCO ensures the highest quality by following five key principles. arcomarine.com