The Port of Pensacola is currently the only Florida port reimaging itself as a vessel services center for the US Gulf offshore oil and gas industry.
This places Pensacola in the unique position of growing a lucrative niche business line without competing with other Florida ports to succeed.
Leverage Our Strengths Into Your Business Success

Perfect Positioning
Port Pensacola is located on the Gulf of Mexico only 11 miles from the first sea buoy with no overhead obstructions – one of the quickest transits in Gulf of Mexico

Diversity of Access Points
The Port offers easy access to Greater Pensacola's extensive transportation network, which includes a Class I rail mainline and multiple four-lane highways.
A Commitment to the Industry
As a testament to local commitment, over the next seven years, the Port of Pensacola will invest $38-40 million in capital development to support new and expanding industry.
Engineered for Success
Since its formal establishment in 1754, the Port of Pensacola has served as northwest Florida's gateway to the world. From its early shipments of regionally harvested lumber, locally made bricks and sailing ship masts, to the locally manufactured paper and power plant components being moved today, the Port of Pensacola is committed to serve business interests. The port provides an efficient and cost-effective port for national, international and multi-national shippers seeking a congestion-free, service-oriented alternative.
In light of the port's continued diversification into non-tonnage based business lines such as the offshore vessel services industry, which generates no cargo, and the wind turbine business, which generates large volumes of relatively light-weight cargo, the Port of Pensacola continues to redefine the matrices by which it measures its success. The port now tracks wind components by both tonnage and number of units and tracks its offshore vessel services business in terms of vessel dockage days generated.
Port Pensacola offers a number of advantages that will support your offshore vessel services company, including:
Approximately 10 acres of undeveloped land suitable for new marine-related light manufacturing, fabrication, maintenance and repair or warehouse facilities.
Abundant on-dock rail allows for efficient movement and handling of large-diameter and other out-sized products.
Class I rail (CSC mainline) and four-lane highway (I-10, I-65, US-29/SR-113 and I-110) access.
Recent improvements Warehouse 9 which include a raised-ceiling 'high hat' bay with 30-foot + hook height to support two overhead bridge cranes with 30-ton capacities.
In Their Own Words: Offshore Inland Marine & Oilfield Services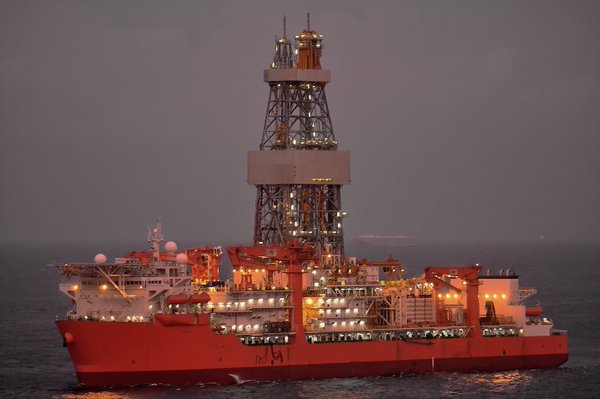 "The decision to move our business from Mobile to Pensacola in December, 2014, was an easy decision to make. FloridaWest, the Port of Pensacola, the business community, state, county and local government entities and the chamber of commerce welcomed our business with open arms. Every incentive possible was given to make the move as smooth and painless as possible. We continue to enjoy the benefits of this amazing community and look forward to being a part of the future successes of the area."
Robin Roberts, President & CEO, Offshore Inland Marine & Oilfield Services
Maps & Resources
From LocalPulse.com The University of West Florida Center for Cybersecurity received a $1.5 million contract from the Cybersecurity and Infrastructure Security Agency, known as CISA, to expand the CyberSkills2Work program, an intensive cybersecurity training program designed to help individuals launch or advance cybersecurity careers. The training will focus on critical infrastructure security and industrial control …
Read more
From UWF's The Voyager The National Security Agency (NSA) has chosen the University of West Florida (UWF) as the leader for a new workforce development program in cybersecurity.  UWF was awarded a $6 million grant to fund The National Cybersecurity Workforce Development Program for the next two years. The University is one of 10 institutions …
Read more