What is Economic Development?
Economic development is the intentional practice of improving a community's economic well-being and quality of life. It includes a broad range of activities to attract, create, and retain jobs, fostering a resilient, pro–growth tax base and an inclusive economy.

Economic Development is Business Retention and Expansion.
Business Retention and Expansion is a proactive strategy to help existing businesses and assist with expansions that create new jobs. This area consists of assessing and understanding the physical, geographic, financial, technology, and human resource needs of companies within the community. This practice provides "early warning" so that action can be taken to help companies overcome challenges to avert layoffs, shutdowns, or relocation.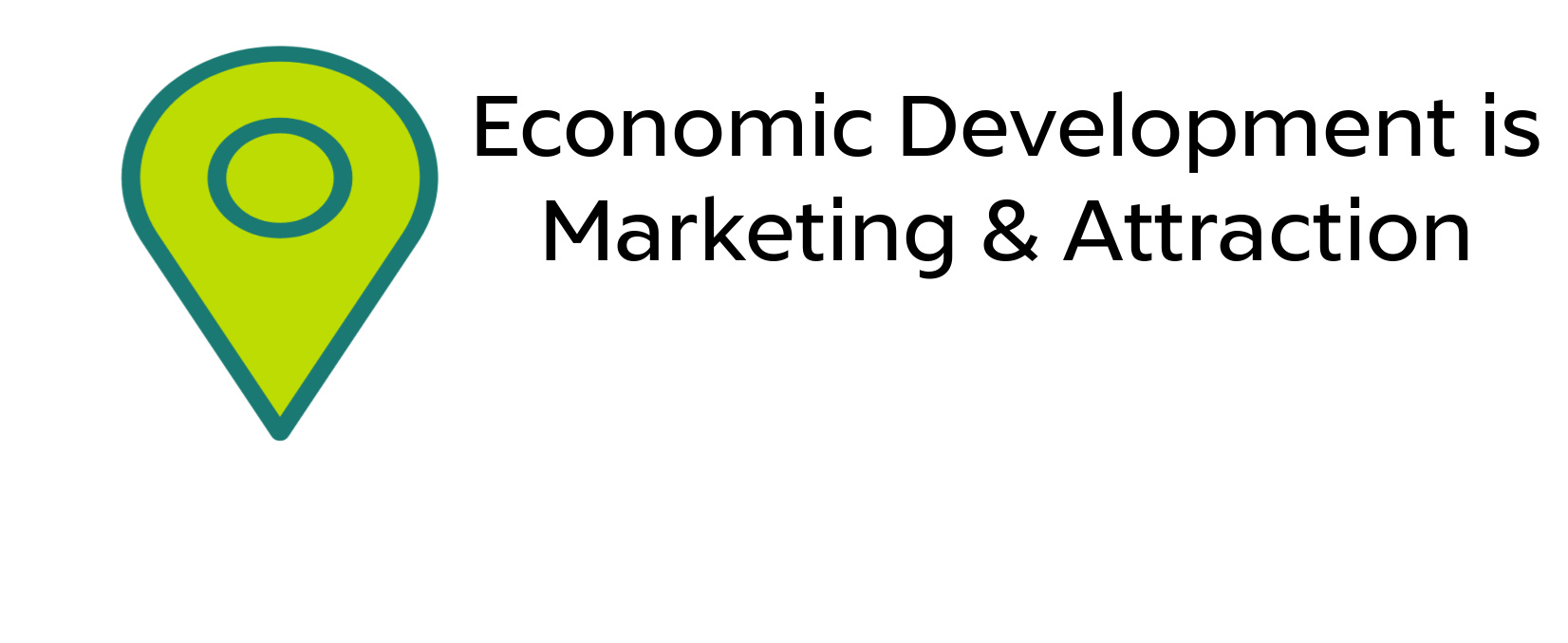 Economic Development is Marketing & Attraction.
The right marketing strategy can promote a community's unique qualities, programs and resources, targeting high-wage, high-growth industries, strengthening a community's economic well-being. FloridaWest markets Pensacola and Escambia County to the world. For example, since its launch in January 2021, CyberCoastFlorida.com has engaged 2.8 K unique visitors.
CyberCoastFlorida.com

Economic Development is Workforce Innovation.
FloridaWest works in concert with our workforce partners to support a robust, resilient, talent pool for existing and future businesses in our community. This includes engaging with businesses to know their current and future talent demands, working with education institutions to translate that into training programs and partnering with Careersource Escarosa to develop strategies that support businesses and employees alike.
In April 2020 the Pensacola MSA hit an all-time high in both the number of residents participating in the labor force (number of employed plus unemployed) at 235,100, and the total number of employed which currently stands at 224,500 as of March 2021.

Economic Development is Entrepreneurial Development.
Whether it is providing access to capital, CO:LAB incubator space to develop the next big thing, technical assistance to navigate regulatory processes, or support for entering a new market overseas, FloridaWest is "all-in" when it comes to supporting our entrepreneurs! Our goal is to develop companies that will create more high wage jobs, bring wealth and generate new technologies that make Pensacola and Escambia County an even better place to live and work.

Economic Development is Resiliency and Diversity for Economic recovery.
Natural and economic disruptions require extensive planning to build resiliency and execute recovery. Economic developers play a vital role in helping their communities prepare for and recover from economic disruption. This work involves analysis of existing vulnerabilities, technical assistance for businesses, and community planning involving many community stakeholders. FloridaWest works constantly to create a diverse economy in Escambia that will be able to withstand natural disasters and recover quickly from economic downturns. During the pandemic in 2020 FloridaWest made more than 600 virtual visits/calls/emails, across all business sectors to assess needs and direct resource info. Learn more about COVID-19 response

Economic Development is Site Development.
Economic developers are frequently engaged in major real estate development projects, particularly industrial parks, incubators and brownfields redevelopment. Although most real estate development projects are a response to market forces, economic developers' engagement is crucial where public sector support is the only way to ensure equitable development projects in a community. PEDC/FloridaWest and our partners have applied for Triumph, State and Federal Funding to support specific ongoing projects and initiatives, including "The Bluffs" industrial campus, resulting in $142M for site development.
FloridaWest is working every day to make our economic future as bright as it can be by bringing everyone together around one mission: dynamic, robust, resilient and inclusive economic development. We cannot do it alone and need your input and support to be successful. Please consider attending a meeting and finding out more about how you can help us make Escambia County and Pensacola an even better place to live and work.
Let's get working, together.